Homeopathic treatment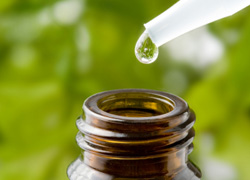 Health problems and life crisis points are seen by Homeopaths in a positive light in that they encourage personal development and change to take place. The problem for us in embracing this, is that we do not always have the tools and techniques to deal with life's problems positively. The vital flow of our life often feels blocked by health problems and emotional resistance to change and this adds to our problems. The Homeopathic consultation can assist by identifying what these blockages are and then the remedies help to remove them. When the whole system is relaxed the natural healing energy or vital force, can flow more easily and reach a better level of health.
Treatment progresses slowly over a period of a few months and in some cases years. Eventually a new level of health and awareness is reached. It is at this point, that you can look back and see how far you have come and the development that has taken place.
The Homeopathic remedies are given in tablet form. Quite often only one tablet a month is given because that is all that is required to stimulate the vital force. Sometimes this is followed by a feeling of well being. Additionally symptoms from the past may reappear and other changes can take place, which are all signs that treatment is underway.
Long standing health problems will take longer to heal than minor health problems. Acute problems such as colds, flu and first aid respond more quickly and advice can be given about these on the telephone. Any extra life style or dietary advice can also be given as part of the consultation process. Nutritional or herbal supports are often recommended to support the healing process.
Consultation Rooms
Click on the postcodes to see location maps
Winsford
Winsford Rd
Cholmondeston
Winsford
CW7 4DP
t 01270 528116
m 07950 013 537
Manchester
23 Wilbraham Rd
Fallowfield
M14 6FG

t 0161 257 2445
Online
I now offer online appointments via skype, zoom or whatsapp. Please get in touch for details
Email
e helen@byprem.co.uk